On February 16, 2022, the next webinar was organized by the Azerbaijan Chemical Society within the CHEMinar project. This time the guest speaker of the webinar was Dr. Emilya Abdullayeva, account manager/senior corrosion engineer at ChampionX company (Oman). Dr. Abdullayeva made a very interesting presentation on the topic "Corrosion phenomenon and oilfield corrosion problems".
In her presentation, the speaker talked about corrosion types, factors which affect corrosivity, determining corrosion, chemical treatment etc.
The webinar was held in an interactive atmosphere and aroused great interest among the participants. At the end, Dr. Emilya Abdullayeva answered the questions of the participants.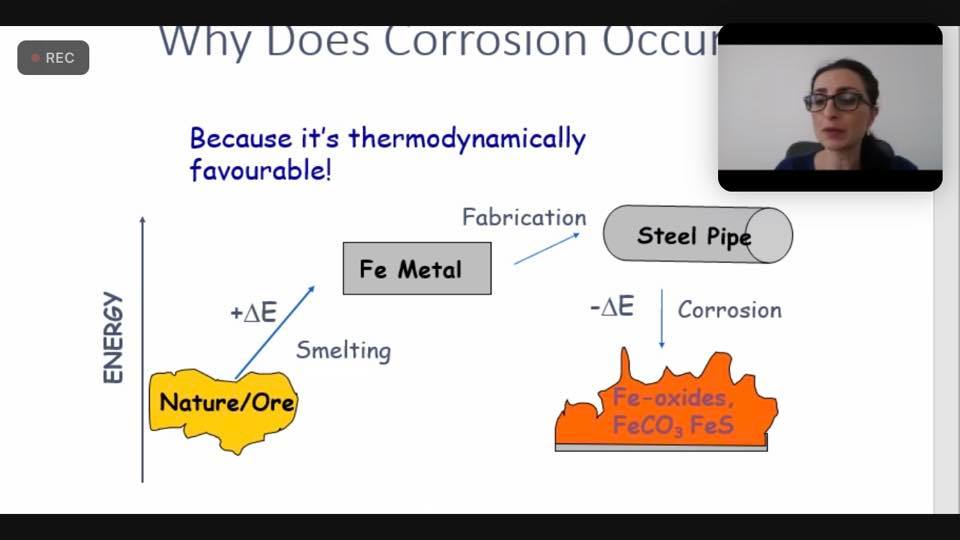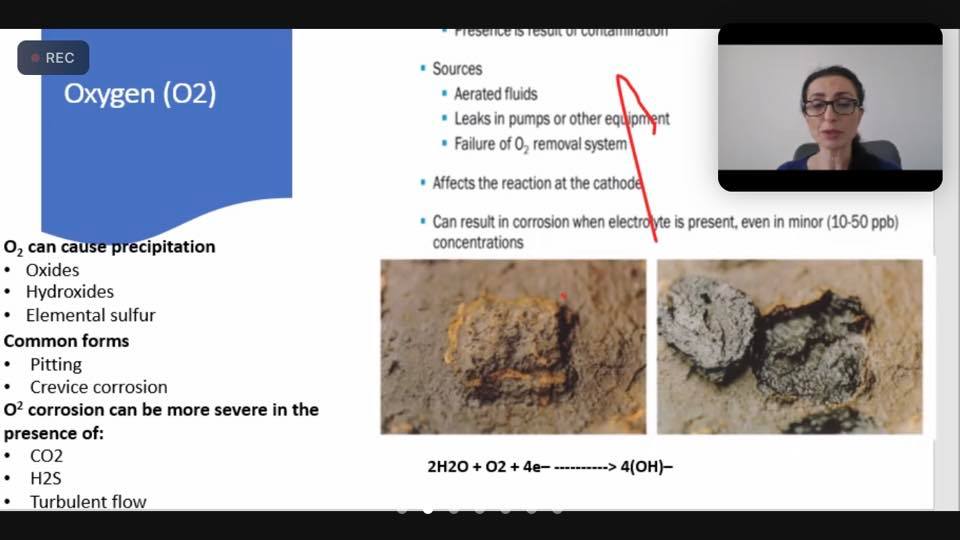 7460
0
0
login-check
CHEMinar №6 – Corrosion Phenomenon and Oilfield Corrosion Problems